Midweek Motivation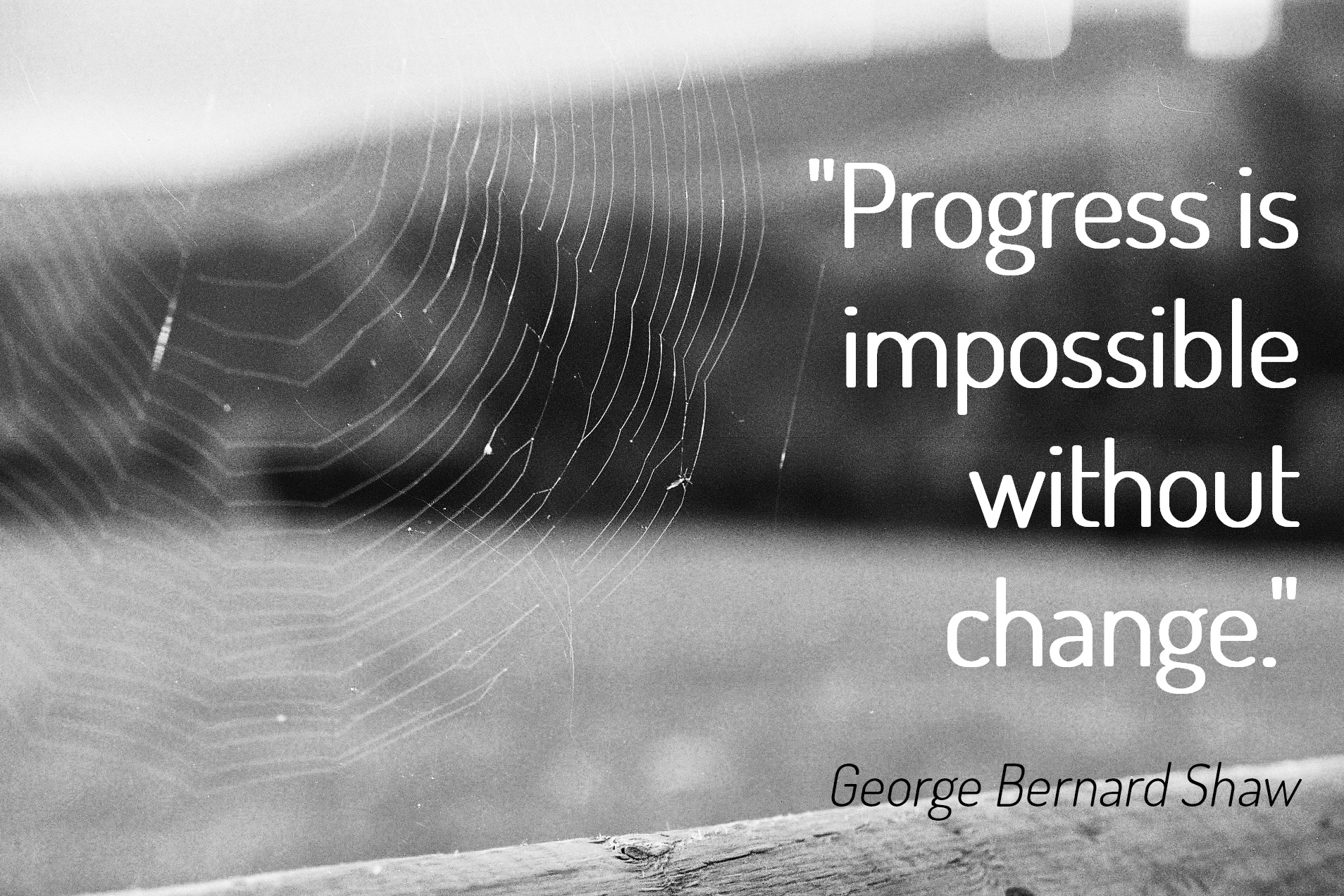 It's strange how something you start on a whim can become all encompassing. I often experience life in this way; whatever new challenge is presented to me will always receive everything I can throw at it, in a somewhat obsessive way at times. Yet I think that often it can be beneficial to stop for a moment and take stock of where you are at in order to move forward. Change is something I've given a lot of thought to this week, and although I believe wholeheartedly in changing (yourself, your daily life etc.) in order to progress, it's sometimes important to breathe for a moment before delving right back in, and often the change and the progress will benefit as a result of this careful thinking.
Sitting still is not something I'm used to doing; once I decide I want to do something that's usually that, and I like to see the progress, the change. Currently I'm taking a moment though, to really understand what I want from this blog and why. I didn't start it with any real ambition or motivation, but I got caught up in the momentum of posting when and what I felt I should. So this is really a call back to my roots, a return to what I love to read myself, despite the knowledge that there aren't as many people out there wanting to reading about countryside living as there are wanting to read about other things. But I didn't start writing here for other people, even though I've met some lovely ones from being here.
So this is a notification of change, and hopefully of progress. You'll see a lot more posts based on seasonal ideas for the home and for living by the seasons, a greater focus on simple living with some creative crafts and recipes thrown in. Some posting themes will still remain (The Lovely List for one) and I'm not throwing all my previous ideas and posts by the wayside, but there will be a definite drifting towards a different goal.
I'd love for you to join me through the change.